Collective project looking for volunteers in the south of France, Pyrenees area
Hello!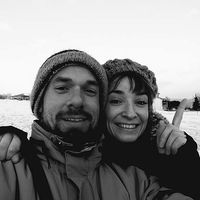 We are 3 families, starting a
collective project.
We have just acquired land and houses to renovate in a beautiful quiet hamlet in the heart of the Pyrenees.
Before starting our renovation projects, each family makes a small cocoon.
Concerning my family, we are parking a mobile home in eco-construction. Roof, straw insulation, wooden extension and terrace. I am a carpenter by trade.
At this moment, help would be welcome to complete this work around the mobile home!
if you are interested to discover the craft of wood and to work in the countryside, in a beautiful environment facing the mountains, welcome!
Feel free to contact me by my e-mail
Paulin
, Solenn and Joachim.
CONTACT
paulinbossard@yahoo.fr
---------------------
Disclaimer:
As members of the voluntouring project we do our best to publish only volunteering requests that appear decent, interesting, reasonable, educative and safe.
However, when you contact the hosts, remember to ask them for as many references as possible.
We don't provide insurance, so safety is your own responsibility.
Fortunately there are many ways to make sure that hosts are good persons and they have a recognized or registered activity. Ask them to show you their company website, Facebook page or other social network profiles; ask for any photos or information that are proof of the legitimacy of their claims.
Follow your instinct and if you don't feel good about a place, simply don't go there!