VOLUNTEER REQUEST - SPAIN, Extremadura
Help an artistic project in a museum in Extremadura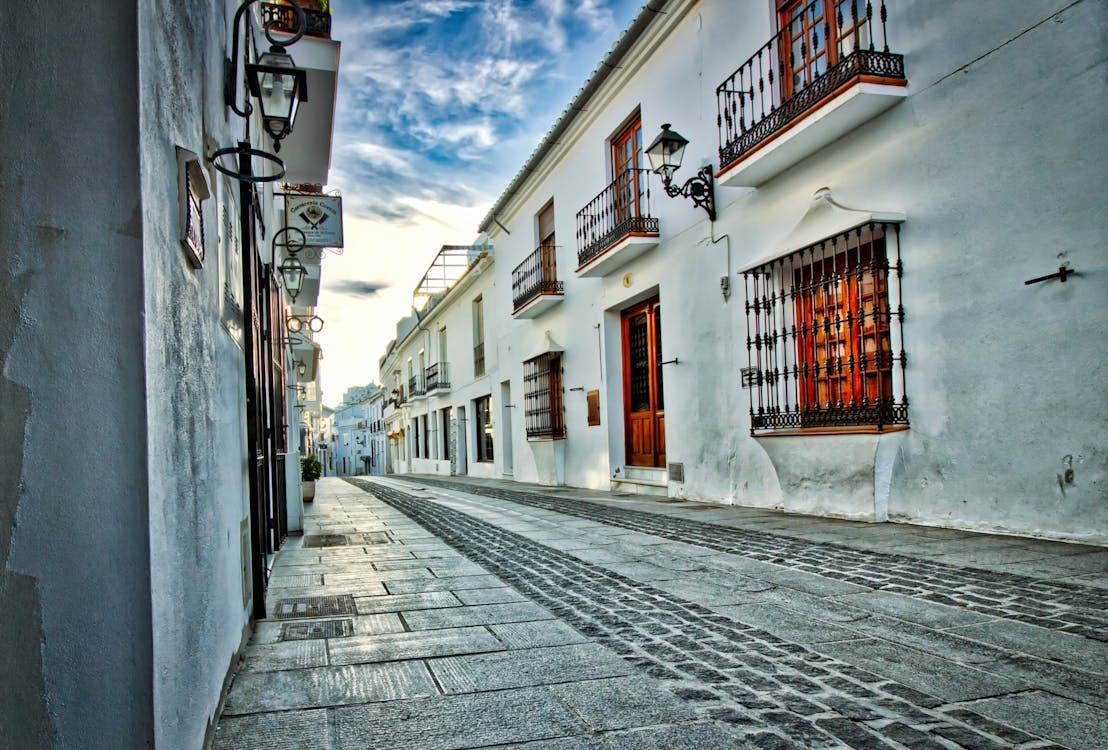 English
Hello volunteers and travellers!
I have a house of the eighteenth century, and the following months I will try to rehabilitate it and turn it into a museum with travelers from all over the world.
The idea is that in exchange for help, I will offer accommodation and food.
But it would be very interesting to create a community in which friendship, work, experiences, culture, language, art, parties and meals are shared.
How do you see it?
I hope you like my idea.
More information
I do not know yet how to approach this project. I do not know what I need because I do not have experience, only ideas.
The idea is to make a museum in an old house in ruins, and so you will need to help me with:
do cleaning work,
make a garden garden,
debris,
paint doors and walls,
chop walls.
I can offer food and accommodation.
I would like to create a group of backpackers who share work, culture, food, friendship... if anyone makes art or paintings, we can expose them.
The village
The town where I live has 1,580 inhabitants, lot of history and monuments, with centuries old traditions, and it is surrounded by nature.
You can make excursions to the countryside and to nearby cities World Heritage Sites such as Merida, Caceres, Badajoz and Elvas.
Almendral, where I live, has a sport centers, gym, restaurants, auditorium, medical center, cocktail bars, recycling glass and oils and cardboard, police, school.
It has two parishes of the fifteenth and sixteenth century and two hermitages of the sixteenth and the thirteenth century, old mills of flour and oil, very old house, nearby dolmens.
CONTACT
If you are interested in this experience, write me :)
quiniwini@hotmail.com
Español
Mi proyecto aun está en aire y no tengo nada seguro.
Pero en este mes creo que puedo tener la casa del siglo XVIII, para rehabilitarla y convertirla en museo con viajeros de todo el mundo, la idea es que a cambio de ayuda ofrecer alojamiento y comida.
Pero sería muy interesante crear una comunidad en la que se comparta la amistad, trabajo, experiencias, cultura, idioma, arte, fiestas y comidas.

¿Cómo lo ves tú?

Espero que te guste mi idea.
Un saludo


Mas Informaciones
No sé aun como enfocar este proyecto, no sé que necesito pues no tengo experiencia, solo ilusión. La idea es hacer un museo en una antigua casa en ruinas, hay que hacer trabajos de limpieza, hacer un jardín huerto, desescombro, pintar puertas y paredes, picar paredes.

Puedo ofrecer alojamiento y comida.

Me gustaría crear un grupo de viajeros mochileros que compartan trabajo, cultura, comidas, amistad... si alguno tiene algún arte que lo exponga.
El pueblo
El pueblo donde vivo tiene 1.580 habitantes, tiene mucha historia y monumentos, con tradiciones de siglos d antiguedad, esta rodeado de naturaleza. Se pueden hacer excursiones al campo y a ciudades cercanas Patrimonio de la Humanidad como Merida, Caceres, Badajoz y Elvas.
Almendral, donde vivo, dispone de centro deportivo, gimnasio, restaurante, salón de actos, centro médico, bares de copas, reciclaje devidrio y aceites y carton, policía, escuela.
Tiene dos parroquias del siglo xv y del siglo XVI y dos ermitas de siglo XVI y del siglo xlll, antigios molinos de harina y aceite, casa muy antiguas, dolmenes cercanos.
Josè aka Quini
For the host CS profile with references go to:
Quini Pérez Guedejo