Farm is looking for eco volunteers in U.s.a. North America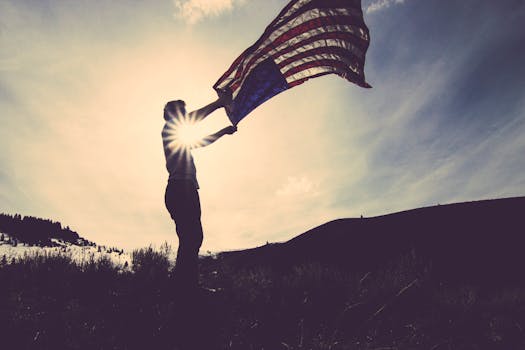 Prince Bay Farm is looking for

Farm volunteers
Hey folks!!!

We are accepting helpers & guests to come stay with us for the spring and summer seasons at Prince Bay Farm!

April is filling fast, but we have a few more spots available.
Contact me today if you are interested!


Information
Family farm, founded in 1827, striving for self-sufficiency and sustainability...
Offering farm-stay/English immersion vacation packages...WWOOF-USA, HelpX, Workaway, Couchsurfing, Hipcamping host, ...future spiritual retreat.
Our Story
Prince Bay Farm
venerdì 9 febbraio 2018
The Prince Family has been in the Carolina low-country since the 1670s, and here on this property since 1827. The farm and family have seen many changes throughout the centuries, and is looking to the future! An experimental and educational farm, we are working to bring a high level of self-sufficiency here and to share our knowledge with our visitors. We offer farm-stay/English immersion vacation packages so folks can spend their holiday relaxing on a peaceful farm while improving their language skills. This is the farm's 8th year hosting visitors. Forty countries represented and over 300 folks staying, all have helped make the farm a better place. They have laughed, learned, sweated, grown and eaten some great food. We hope all that spend time here will take something positive away with them. Looking forward to another year of great helpers & guests! Now accepting guests for 2018...Autumn and winter months are slow times on the farm and the capacity for guests is reduced to no more than 2 persons at a time...**for folks who wish to learn about farming methods, it would be better for you to apply during the spring and summer months**...see ya soon!!! Located in the Carolina Lowcountry, on the NC/SC border in the lower coastal plain, the farm is 30 miles NW of Myrtle Beach, SC, just outside a small rural town. I own 120+ acres of mixed pine/hardwood forest and fields, and a large 2-story 1880s farmhouse--the land has been in our family since 1827. Would like to get it back to the level of self-sufficiency of my great-grandparents' day. The property has a small pond, an extensive network of trails(several miles), fruit(plum, persimmon, nectarine, cherry, quince, loquat, apple, serviceberry, fig, black currant, hardy kiwi, peach, pomegranate, pear) and nut(pecan, chestnut, hazelnut)trees, grapevines, blackberry, raspberry & blueberry bushes, a dog(Snoddy Dawg!), friendly barn cats, poultry(Chickens, geese, ducks, guineas, turkeys, bantams), lots of wildlife, as well as a zone 8 growing season(4 season garden). Current projects include organic raised bed & field mixed veg gardening, mixed flower and herb(edible & medicinal) gardens, high tunnel, straw bale & traditional cold frames, exotic plants--ethnobotany, permaculture, wildcrafting, mycoculture, mulching, composting, drainage projects/ditching, trail clearing and construction, recycled pallet and bamboo construction, remodeling the 1880s farm house, pecan, chestnut, blueberry, blackberry and grape & fruit harvesting, chickens, geese, landscaping, composting and a small nursery. Open to trying any new ideas, and always have something going on. Times when we really need volunteers(from 3-8 people) are during the spring & summer season when things are the busiest. I accept volunteers during the off-season, but in limited numbers(2-3). Guests accepted year-round for farm-stays and English-immersion stays. I have a library of 7k+ volumes, covering a myriad of topics, plus most friends refer to me as a walking encyclopedia. An old hippie (50yo) from the Rainbow Family, I moved back to the Carolinas to run the farm and help my mom who has Alzheimer's--she now lives in a care home. Still in the beginning stages of reshaping the property to self-sufficiency after a couple of decades of neglect. The farm contains a quail habitat conservation area, as well as Prince Bay, one of the many Carolina Bays that dot the southern coastal plain, a truly unique ecosystem of abundant fauna and rare flora. Thanks for visiting the farm's FB page and please 'like' it...see the "notes" section of the FB page for farm rules, guidelines, projects, feedback, etc...the 'photos' section contains tons of pics of the farm and the fantastic volunteers hosted here, plus projects they've worked on while visiting...
https://www.facebook.com/pages/Prince-Bay-Farm/298930756791012
Video introduction to the farm... new-->
**Volunteers must have a completed profile(on WWOOF-USA, HelpX, or Workaway) and a photo posted prior to contacting me. Please send links to your Facebook profiles for each person wishing to volunteer. If several people are wanting to visit here together, do the same for each person. When writing as to availability of positions, include the dates you wish to visit the farm and your mode of transportation to get here. I prefer that folks arrive on a Saturday. Keep this in mind when you contact me for a position. A questionnaire will be sent to all prospective volunteers.***<<< >>>Looking for WWOOFers wanting to learn as well as helping out, 2 week minimum. If you contact me for a long-term stay, please follow through. Long-term stays are preferable only during the slow months. For long-term WWOOFers, I will sit down with you after a week to discuss how things are working out.<<< I ask for at least 5 hours work per day in exchange for really good food and a spot to call your own. Meal prep and daily routine cleaning are in addition to the 5 hours. I look forward to my volunteers enjoying their stay, however, this is not a vacation camp and my expectations of work are high. Attention to detail is required from workers. Volunteers must be healthy & in good physical condition & have a sense of humor. Open to any time of the year, though chores vary according to the weather(last Spring frost around late march, first Autumn frost around Thanksgiving). The winters are mild and the summer is hot and humid. A semi-tropical environment with a variety of mosquitoes and other interesting varmints. I have two available bedrooms in the house, multiple WWOOFers may share rooms(max inside 4). Two small bunkhouses are available. During the busy times, some volunteers will have to camp. Plenty of room for camping, either in the yard or at the forest camping area. Parking is available for vehicle camping if needed. Wi-fi available. Prefer no pets due to the chickens & guineas roaming the yard, but willing to consider each circumstance individually. No dogs in house. Would prefer no children, but willing to consider each circumstance individually. I have a minivan I use for farm errands. Transportation is available to town on a fairly regular basis, but not daily. The farm is a little over a mile from downtown, a short walk. I speak English and Geordie. I smoke. >>>***I am an omnivore, thus volunteers eat what I eat. Will accept folks with food allergies/special diets(veggie, vegan, lactose intolerant, paleo, all-organic/all-natural, etc) as long as you supply your own food. If someone with dietary restrictions wants to come here, that is fine with us but we will not alter our eating habits to suit someone else, nor buy special foods for you. Facilities will be provided for you to prepare your own food if you have a special diet. If you prefer all-natural foods, all-organic, etc, be sure to bring plenty with you. Btw, I buy my groceries at a normal supermarket, but all farm produce is organic. ***<<< ***No alcohol on farm.***
I am a tree-hugging pagan hippie, so like-minded folks are appreciated.
Participate in WWOOF-USA, HelpX, Workaway, HipCamp & Couchsurfing and may have CSers visit from time to time.
Myrtle Beach, the Grand Strand, is just down the road and is a huge tourist destination with almost everything imaginable thing you could want to do available. Lake Waccamaw and several rivers are also a short distance away. ***Closest train/bus station is in Dillon, SC, approx. 1 hr from the farm. Nearest airport is Myrtle Beach, SC, approx 1 hr. away. These are the only arrival spots from which I will pick you up. If you need to be picked up & dropped off, help with gas $.*** -->I get many requests from volunteers each month and due to limited space, I can only accommodate a few...all requests are first come, first serve...when I accept someone for a stint on the farm, another is turned down... Thus, every time I have a no-show or folks who fail to honor their commitment, it means that: 1) Someone else was denied the time slot and opportunity to experience the farm; 2) Projects have to be postponed; 3) Perishable food purchased to fed the volunteers may go to waste; Remember, I can't snap our fingers and magically replace the volunteer at short notice... So, prospective volunteers, I count on you to follow through when you agree to help here...<-- peace Come join the crew!!!
Contact
https://www.facebook.com/princebayfarm/