Volunteer at LA ROSINA farm in Spain
Welcome
La Rosina is a farm in a beautiful area of the Extremadura countryside, ideal to rest, recuperate, learn to be good about oneself and the surroundings.
Art,
holistic healing,
food,
gardening,
communication with nature,
low impact building.
In a word: Permaculture as an Experience Tourism.
The name
The Rosina is named after grandmother Rosa, mother of Josué, born and raised on the farm and symbol of resilience in the feminine. Our family is currently a cco-housing project under construction, here we organize intensive courses related to permaculture, art, personal…
Discover more about our philosophy here.
Volunteer form
We receive many volunteer requests, so we decided to make a form where we pose all the same questions we need to know before receiving your presence into our garden.
If you would like to volunteer at La Rosina, please copy the code below for the Google Volunteer Form, you will receive an authomatic response saying you need to request permission to our email account.
You can ask and wait for us to allow.
Then you can edit the form.
If you have any trouble, please call or send us a email.
https://docs.google.com/forms/d/1v9yTYcy8-SgZnykMDtHR6BA_v-58-8TFVIhIHLXQXeM/prefill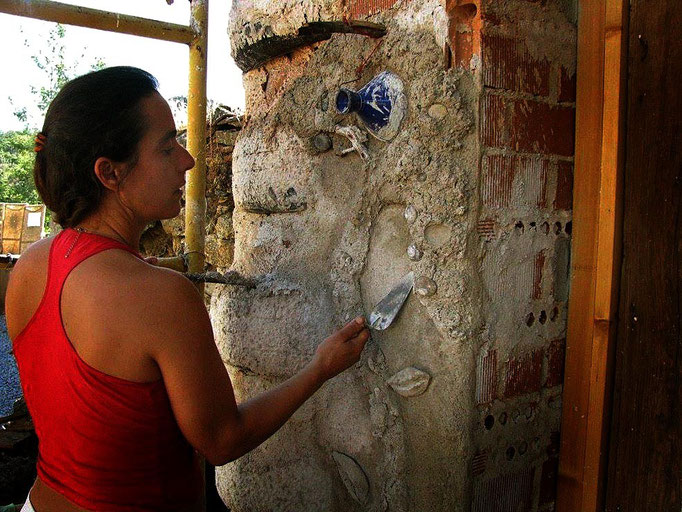 Artistic Residence
We receive artists on a volunteer interchange for less time than a normal volunteer. We have 2 natural stages, synthesizer, video projector and a photographer with his photographic studio so you can create your promotional material on images and videos.
Send us an email and tell us your project.
How to reach us:
From Madrid take the train at Atocha station to Valencia de Alcántara (change in Cáceres). More info here:
From Lisbon take the bus at Rede Expressos to Santo António das Areias and we pick you there. Schedules:
https://www.rede-expressos.pt/
---
CONTACT DETAILS
Website: https://larosina.jimdo.com/
You can use this page to send us a message
https://larosina.jimdo.com/contacto/