One Caucasus is arguably the most inspirational Festival in the whole Caucasus region. And these are the first calls for co-creating One Caucasus in 2019. One Caucasus resulted in dozens of films, animations, stories and interdisciplinary activities created by more than 800 kids from Armenian, Azerbaijani and Georgian villages across the Kvemo-Kartli region.
Join our Music, Education and Arts Festival
Program dates: from 5th to 27th of August 2019.
Preparation dates of One Caucasus Festival: 22-25 August 2019.
We are looking for the following figures:
SM professionals,
contemporary artist,
journalists,
educators,
architects,
cooks,
filmmakers,
cartoonists,
activists in social works,
fans of logistics,
designers,
architects,
photographers
and … much more!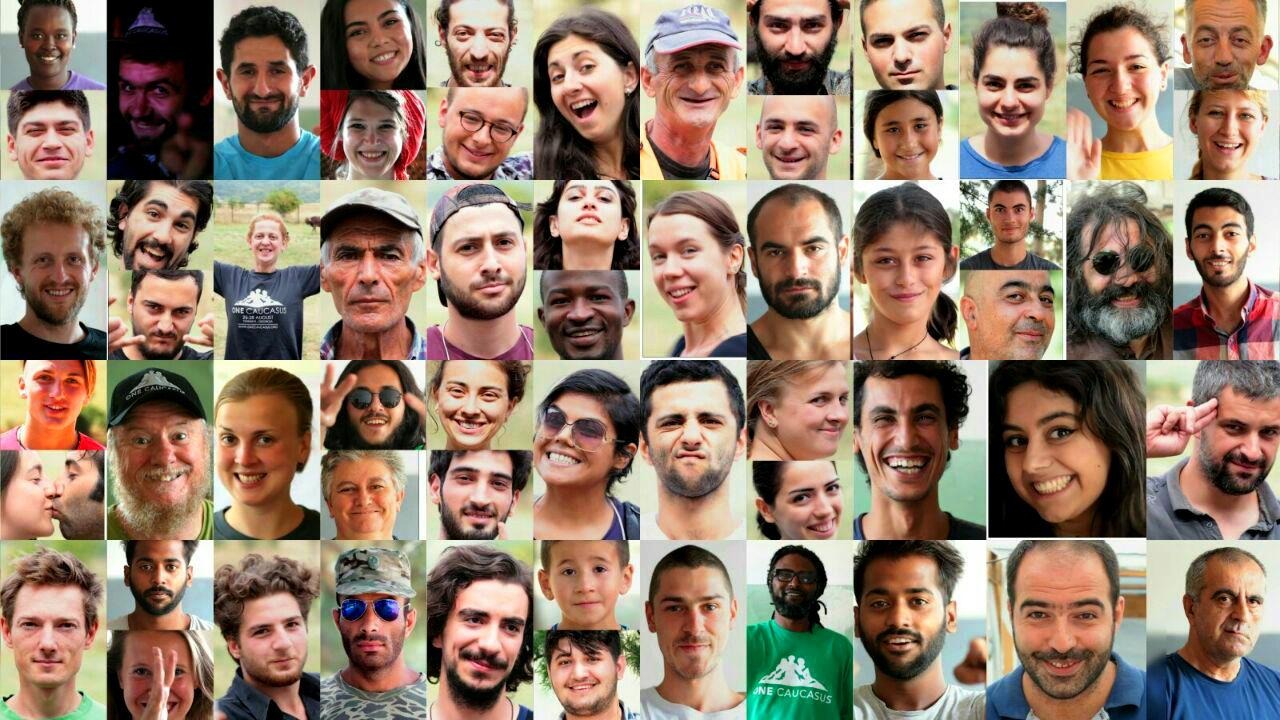 One Caucasus Festival
It is a unique event taking place in Georgia on the borderland with Armenia and Azerbaijan. Since its start in 2014 – One Caucasus Festival has been co-created by the amazing team of One Caucasus International Volunteers. Our task is to use our talents, professional skills and imagination to create one of the most inspiring and inclusive festivals not only in the Caucasus. Each year for our Call for Volunteers we got dozens of applications from people from all around the world. The co-creators of One Caucasus were the people from such countries as Armenia, Azerbaijan, Georgia, Bulgaria, Czech, Egypt, India, Iran, Kenya, Lithuania, Martinique (Fr.), Mexico, Nepal, New Zealand, Nigeria, Pakistan, Poland, Russia, Senegal, Spain, Tunisia, Turkey, USA, Ukraine, Uzbekistan and many more.
Together we raise One Caucasus Town, we run multidisciplinary workshops for and with local communities of multi-ethnic region of Kvemo Kartli. We support the grassroots promotion and information of the festival and the program and logistics of this unique meeting. The final team of the volunteers will be a combination of professional architects, artists, cooks, educators, filmmakers, journalists and other practitioners with the young activists.
Exchange & Benefits
Food and accommodation + Certificate of participation provided.
---
CONTACT DETAILS
How to participate:
1. Check info and our teams and choose where you would feel the best!
2. Apply via this form
to join us in creating local initiatives in Kvemo-Kartli – borderland of Georgia, Armenia and Azerbaijan and take part in the preparations of One Caucasus Festival: 22-25 August, 2019.
Website: http://www.onecaucasus.org/news/
Resources: 
---