Develop Human Recourse by bring knowledge of foreigner languages and Technologies to Cambodia
Volunteer in Cambodia – We have a school offer you to volunteer as English teacher and Computer Teacher. However, at least you required to stay with us a month or over. We look forward to seeing in Cambodia very soon.
Who We Are?
This school is in Siem Reap province outside a city about 80 km located at northern side of Siem Reap, Cambodia. So far, there are 400 students and 9 local teachers. We need foreigner teachers who could teach them English and Computers. You can teach English to the kids and especially train teachers more skills. You could help two hours in the morning and three in the afternoon. Beside that, you can help the kids to plant vegetables and rice.
Furthermore, if you don't mind, we would like to asking you just sharing your stay by paying food fees to a family who you will stay with. The village has electricity and you will use local simcard for internet access.
This moment, we are looking for people who stay at least one month. On the weekends, we can show you around such as visiting the temples in Angkor complexes and see Siem Reap city. You can also go fishing in the river nearby or see the rice fields around the villages.
I like VT very much as it always make me new friends a round the world and it is really good to support my country by bring more volunteer people to help Cambodia.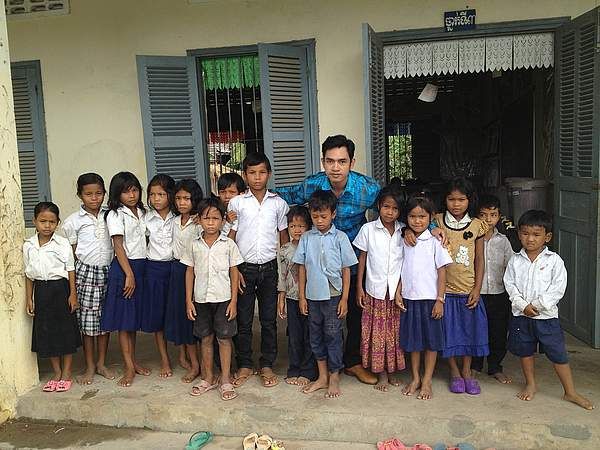 My Proposals
Our English Programs are offered for free to underprivileged families who cannot afford to send their children to school. By teaching students English throughout their primary and secondary education it opens doors for their future. In many universities in Cambodia a large part is taught in English, making it difficult or even impossible to learn if the students did not receive this education prior to attending. As well in Siem Reap English is a mandatory requirement to obtain all types of employment, so knowledge of the English language is necessary to find work.
Kindergarten English Program
Many parents in the area must work long hours each day and therefore cannot look after their children. We are in the process of securing funds for a classroom to allow students ages 3-5 to learn Khmer, English, art, music, physical education, and most importantly create a safe environment in which they can gain knowledge. The children will be taught at the school and the students will be taught by the residing foreigner teachers. In return if sufficient donations are raised instead of receiving salary the Khmer teachers will receive the chance to further their own education by attending university.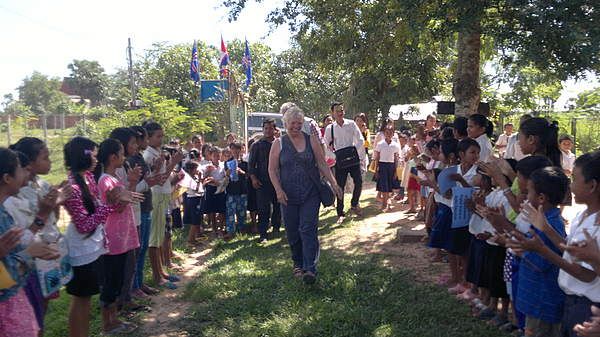 Elementary English Program
We offer English courses for students in the surrounding rural area from ages 6-14 at no cost. The students learn all necessary English skills to begin to build a foundation to speak English fluently. Many students in elementary schools in Cambodia do not receive English classes until the junior high level, therefore prolonging the learning process as well as making it more difficult. By providing these classes at the elementary level we allow students to learn the necessary English skills to be integrated into the Junior High Level successfully.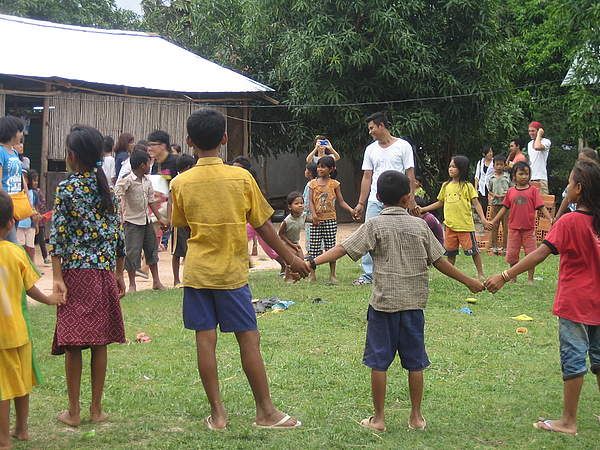 Secondary English Program
These English classes are aimed at teenagers and adults who did not receive English education in the primary level. The curriculum is similar to that of the Primary English Program, with the exception that it is taught to an older age group. The program lasts for three years and the student will finish with a basic understanding of the English Language.
Computer Training Program
If we available to sponsor the computers to the students it is very important for all of poor students and when they finish grad 12 they find a job to do that complete by computers and English skill already. So now in around the world need all of people can understand about technology skill like computer (social communication) and English as well.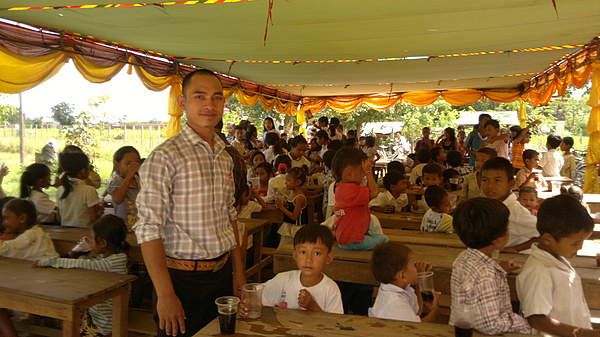 School Library Project
Presently at the School we have the room to develop a library, but we do not possess the necessary books and supplies to put in it! Once completed it will be open for use to any members of the community to learn. We are hoping to acquire books in all subjects at all levels to ensure the maximum impact of the library.
Last of all, I would like to thank you very much for spending times to read the article above and I hope this message will receive more people and volunteers come to join within our country.
We look forward to meeting and seeing all of you near the future soon.
---
CONTACT DETAILS
---
Veasna An
Tel: 088 858 66 33 / 093 33 80 58/011223373
WhatsApp (+855) 93 33 80 58/ (+855)11223373
E-mail: anveasna2012@gmail.com / exploresiemreap@gmail.com
Facebook: https://www.facebook.com/veasna.an
https://www.couchsurfing.com/people/best.trip
---