Be one of the 10 Change-Maker volunteers within a long-term volunteering activity! 🤩
ESC in Romania – Do you want to get to know another community and help them in raising the youth work to another level? Or do you love being an active part of the real change which is just about to happen? In that case, we have an amazing opportunity for you! 🤗
After opening 5 youth centres and including more than 100 people into the biggest European youth project by its number of volunteers, we're now planning to open, in this summer, 10 more centres, together with another 10 long-term volunteers and 260 short-term volunteers!
Impact youth in Timisoara for 1 year starting the 1st of May 2020 and improve your organizing and coordinating skills in order to run the common space for youth in Timisoara during! 🏠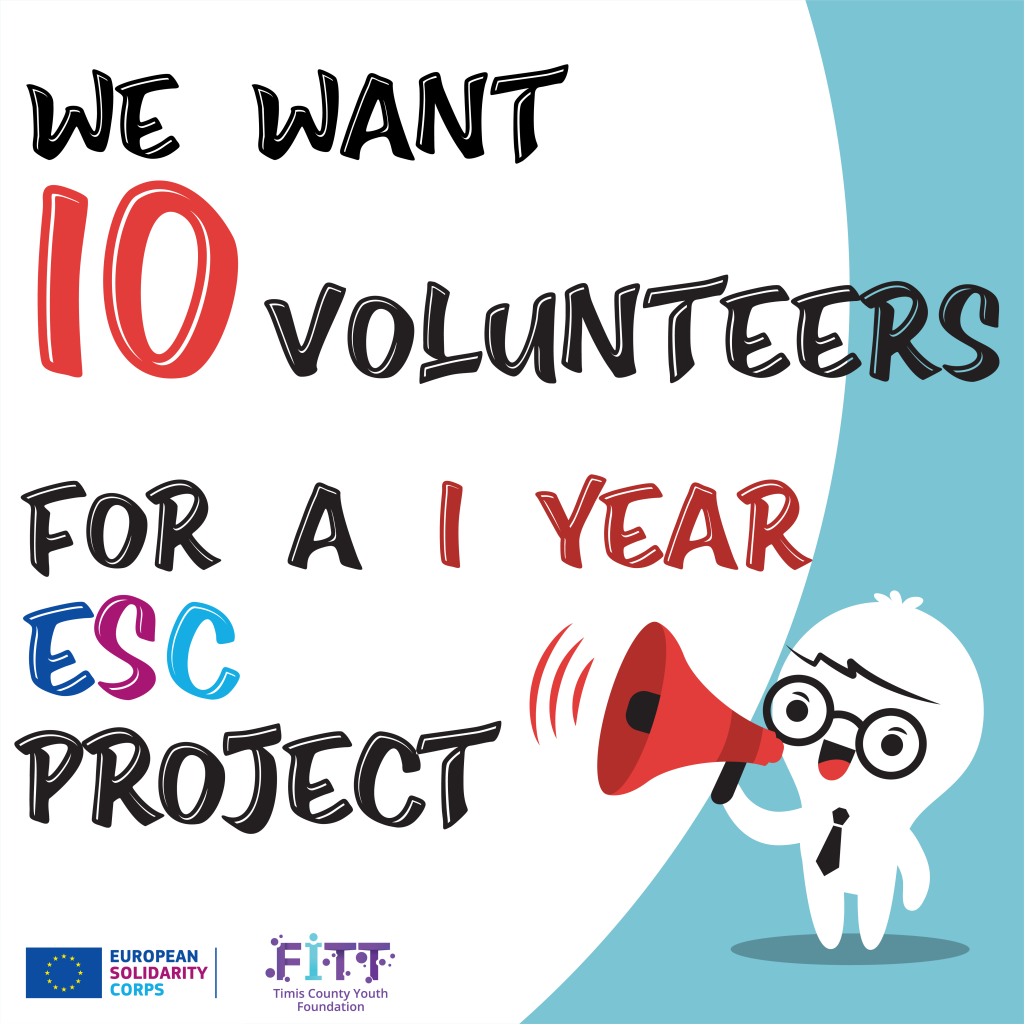 What will you have to do here, as a long-term volunteer❓
You'll get familiar with the community in Timisoara and prepare workshops and street actions in order to promote the concept of solidarity and the activity that 260 volunteers who will come and take part in the even biggest project for youth during summer 2020;
✔️ After the setting up of the 10 youth centres, every month, you will carry out informational sessions, workshops and activities about: solidarity, active citizenship, human rights, social inclusion, gender equality.
 You will organize together with young people from neighbourhoods public campaigns (photovoice, street action).
✔️ You will organize many other cultural, educational and recreational activities for young people in Timisoara.
What are we providing for you?
 travel costs which will be reimbursed according to ESC distance calculator;
✔️ accommodation;
✔️ food and pocket money.
What are you waiting for? Check the link, take all the needed info and apply until the end of 29th of February! 👇
---
CONTACT DETAILS
---
---