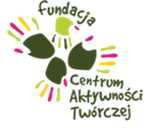 ESC in Poland with CAT centre – No plans for the summer? No plans AFTER the summer? And what about the upcoming year? CAT (Centrum Aktywnosci TwÓrczej) is recruiting new ESC Volunteers
Organization info
We are a young and growing organization. Our success consists of the work of young, creative and wonderful people with a large dose of positive energy. The direction in which we will go, what we will do and how – depends on us and the people with whom we will cooperate in the future. CAT was born in Leszno, Leszczyński on the initiative of three young people who believe in the potential of young people and the possibility of activating the local community.
Mission:
Our main activities are focused on supporting the development of children and youth, equalizing educational opportunities and disseminating culture. We care about promoting the idea of ​​volunteering and social activity and we organize workshops, training sessions, conferences, happenings, concerts and festivals.
Activities, Duties, tasks:
Plan your own activities, initiative and schedule
Write a report and giving weekly feedback on volunteering experience
Develop a list of materials needed for the workshop
Develop and administer forms and records to document your own activities
Promote the volunteer program to gain community support of the volunteer program and the organization
Develop and implement effective strategies to attract more participants to CAT-Events
Lead and work in a team
Lead children of different group age during workshops and activities
Volunteer profile:
Be enthusiastic and ready to experience.
Have plenty of energy and motivation to teach others.
You know your intention for volunteering abroad, which is absolutely necessary when it comes to volunteer qualities.
We believe, your intention to volunteer is to figure out your purpose. Knowing your purpose also makes you more resilient in the face of adversary. There's much to be said about understanding how you best "fit" into different projects. Maybe you are a natural leader and will excel in implementation, or maybe you're better at analyzing information and situations to improve them. Maybe you have a hard time envisioning the big picture, but you have an amazing way of communicating and relating to others. If you understand the following diagram , you'll fit in.
Competencies that volunteers will develop…
Foreign communication skills.
Flexibility.
Good time management.
The ability to lead, animate or manage people.
Problem-solving skills.
Creativity.
Being able to work well under pressure.
Working to deadlines
Having the ability to make decisions.
Being a good team player
Develop professional relationships.
Working conditions
You will work in a dynamic group, we hold two offices. Is walking distance to anywhere you go, since we are based central Leszno. Local buses are available but most volunteers prefer to take a bike. It is about 35hrs weekly in an open space office. We will also work a lot with schools, kindergarten and other educational institutes. If you hope for a lot of "me time" is not gonna happen, you will be surrounded by people, ideas and activities, so bring lots of energy with you.
Financial aspect
European Solidarity Program is financed by the EU, volunteers will receive reimbursement up to the set LIMIT, (AA visual). The volunteer will also get 400zl for food allowance and 120€ for pocket money out of EU set guidelines. Any travelling within the country that is required to be at the workplace is also reimbursed. LONG TERM volunteers will also participate at ON ARR training & MIDTERM arranged by National Agency, all-expense covered. Volunteer are covered by CIGNA insurance.
---
CONTACT DETAILS
---
For more information click here (INFO PACK)
Website: http://fundacja-cat.pl/
FB page: https://www.facebook.com/EVSfundacjaCAT
---
For more volunteering opportunities in Poland click here.