Volunteer in a castle in France – We have just started a no dig vegetable garden with the potential to grow into a permaculture education experimental project at Chateau Fengari, about 45 minutes drive north of Bordeaux.
At present we can offer food and space to put up your tent until such a time that we can establish ourselves.
We are looking for volunteers to help us get started with all aspects from talking over ideas, construction of small buildings, setting up grow beds, etc etc
If you have knowledge of setting up a permaculture project lets talk.
Do you charge volunteers a daily or weekly fee?
No, we offer free food and accommodation
How many hours of volunteering help will you expect per week?
about 20-25 hours
About the Chateau
A family run sanctuary and home where retreats, workshops, and creative activities take place.
Just 30 minutes north of Bordeaux, in the village of Clérac and set in 22 acres of private gardens and forest, Chateau de Clerac is a family run sanctuary-retreat for people who wish to relax, learn or work in a comfortable, pleasant and inspiring environment.
A paradise for both adults and children – on the property there is a yoga studio, two new tennis courts, a 10m salt-water pool, swings, sand pit, trampoline, tight rope and a beautiful blue water lake with its own sandy beach. There are also many interesting things to do nearby ranging from horse riding to mountain biking, wine tasting, clay-pigeon shooting and even motor racing.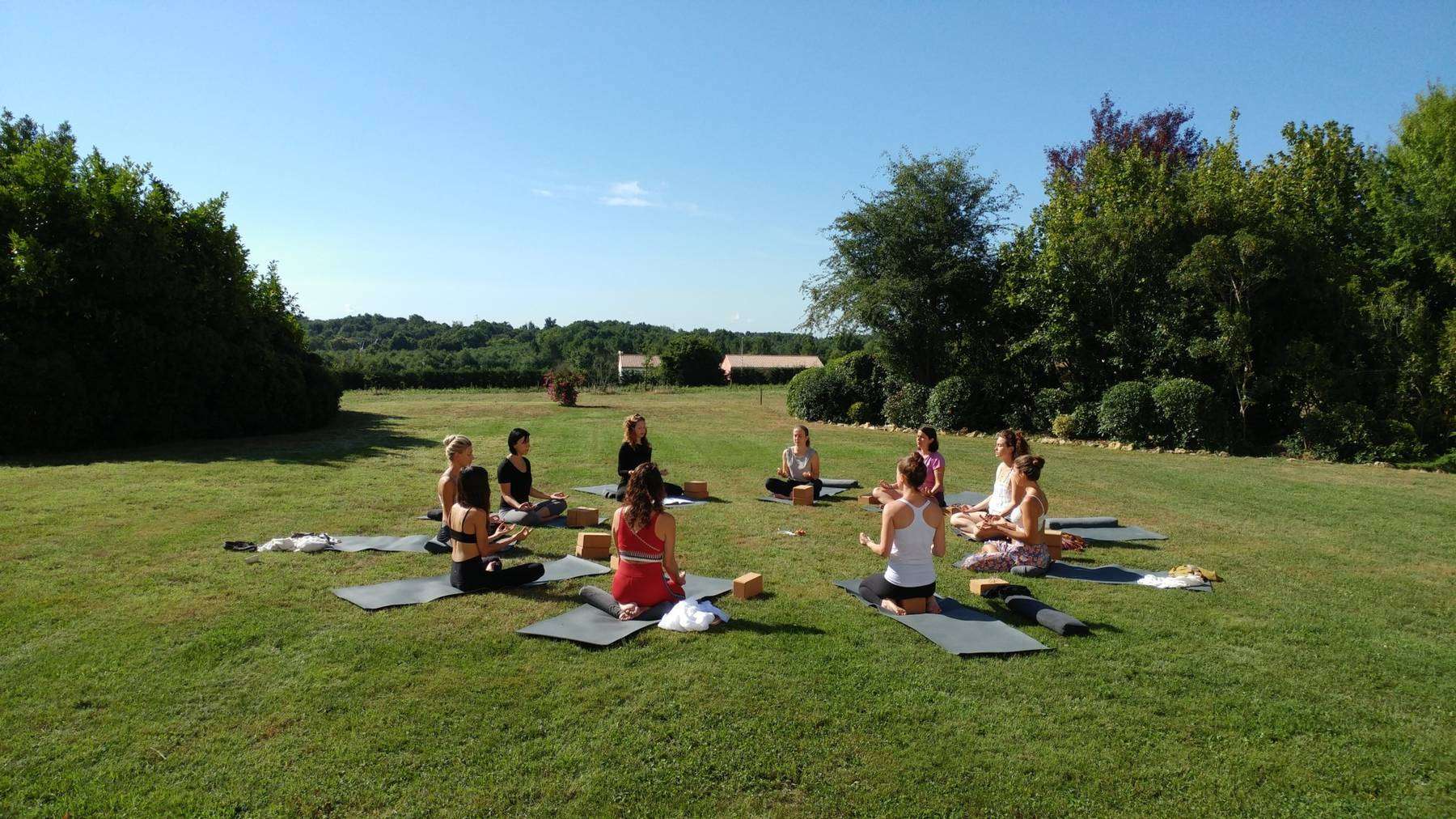 The chateau and gardens are for animals to enjoy too, with resident dogs, cats, rabbits, chickens, goats, ducks and even a parrot who spends the warm days in the fruit trees. Guests are welcome to bring their own pets as long as they are calm, well behaved and sociable.
---
CONTACT DETAILS
---
If you are interested in talking please get in touch via my email b.s@mac.com
Bruce Smith
Host Name: Chateau Fengari Permaculture
Email: b.s@mac.com
Website and social media:
https://www.fengarievents.com/chateau-fengari
IG: https://www.instagram.com/chateaufengari/
FB page: https://www.facebook.com/chateaufengari
---