Öko Backpacker – We are a small Backpacker in the Swiss Alps. Our huts&tents host up to 26 guests. Our intention is to live in freedom with nature&humans and offer simple but comfortable spaces. We are looking for helpers with manual skills to continue developing the project. For our small "Backpacker" we already built several bungalows in our huge garden and they need definitely an upgrade like an outdoor kitchen, a shower&compost toilet and a hangout bar. Also artistic decoration etc
We are a Swiss couple&2helpers from Uruguay. You would have your own private space and we would share our meals together ore you can use our common space &kitchen in the house. Looking forward to meeting you!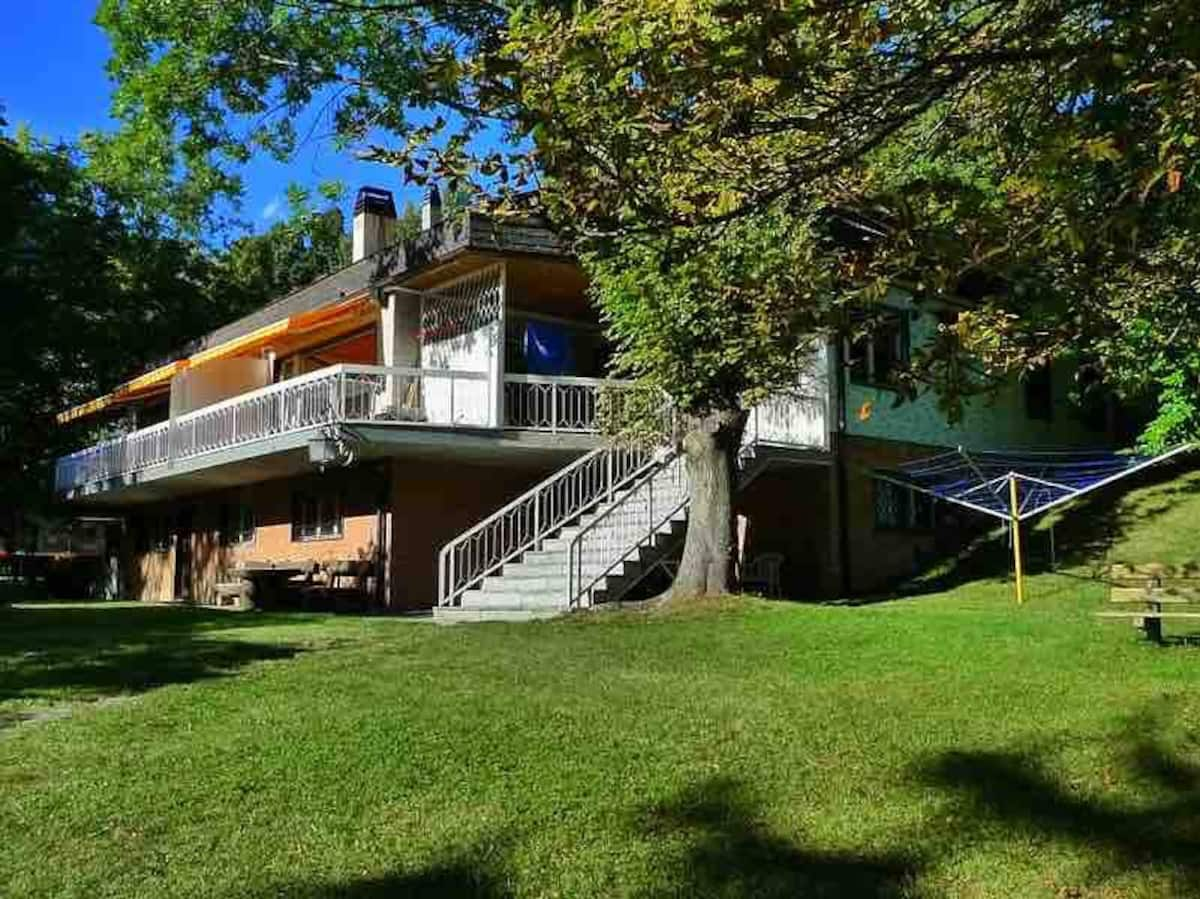 What type of host are you?
Private/Individual/family
What are you looking for help with?
Hostel/Hotel
What's the mission of your community?
We offer a simple stay at good conditions in an öcological environment.
How many volunteers could you host?
A couple of volunteers
When would you need volunteers?
October-December
How many hours of help per day?
4-5 hours of help per day
How many days of help per week?
4 days of help per week – 3 days off
Note about the volunteer work and other expectations
Carpenter, Artist, Painter, Allrounder, Gardener
Are accommodation and food included?
Yes, we offer food and accommodation
What type of accommodation can you provide?
Private Room
Diet – nutrition information
Vegetarian, Vegan, Meat-eaters
Fees transparency
No fees
VISA – could you provide Visa support/info/invitation letters?
Yes, we can help with Visa/invitation letters
Volunteers' benefits:
Being a part of our group with a lot of privacy
Language
German, Englisch, Spanisch, French, Italian
Geography
Great environment, mountains, lakes
How to get to your site
The bus from Brig stops by the place (Bellavista)
Is there internet access?
Yes!
---
CONTACT DETAILS
---
Website: http://www.bellavistawallis.org
Hostname: Frank
Host Email: willafrank@hotmail.com
---