Remote works – some suggestions
Online jobs ideas– If you're considering working as a remote freelancer, but you don't know which online jobs you could do, we would like to give you some possible ideas. Smart working, teleworking, or remote working refers to all those jobs that do not require you to physically go to an office because you can just work online. There is a vast amount of online work that you can do as a freelancer from any city or place you choose to stay. If you are also interested in the possibility of working independently, you might find a suitable job for you with this list of online jobs.
Photo/video editor and videomaker
This is the perfect job for those who know how to use Photoshop and video editing programmes (on Mac and Windows). Nowadays, there are many companies that need attractive and well-made multimedia content for their website or social channels – a not-to-be-missed opportunity for all photography lovers who are interested in working online.
Graphic designer
If you have graphic skills or can create illustrations, posters, brochures and logos thanks to your creativity and manual dexterity, the graphic designer is the right online job for you. Sell your work to your clients for their websites, social networks and products and become a digital freelancer.
Translator
To work as an online translator you will need to demonstrate bilingual or C2 proficiency in the languages you intend to work with (in the absence of a specific degree, language certificates are highly recommended).  If you have studied languages and have excellent linguistic-communication skills in one or more foreign languages, you could find a job as a translator. A specialised degree in translation and interpreting is certainly ideal, but as a freelancer, you could also find work without specific qualification. In addition to freelance work, there is also the possibility of working online as a translator in the audiovisual subtitling sector.
Editor
The editor is in charge of correcting and improving texts before they are published (online or on paper). In addition to checking the spelling and the text grammatical correctness, the editor also checks that it is easily readable, clear, fluent, effective and respects the style of the newspaper or publication site.
Teacher
Among online jobs, teaching is certainly the one that allows you to maintain a good level of human and interpersonal interaction.
The choice is wide and depends on what you like best and what you know how to do best: you can give music lessons, teach your own language, dance, graphics and video/photo editing, or even cook!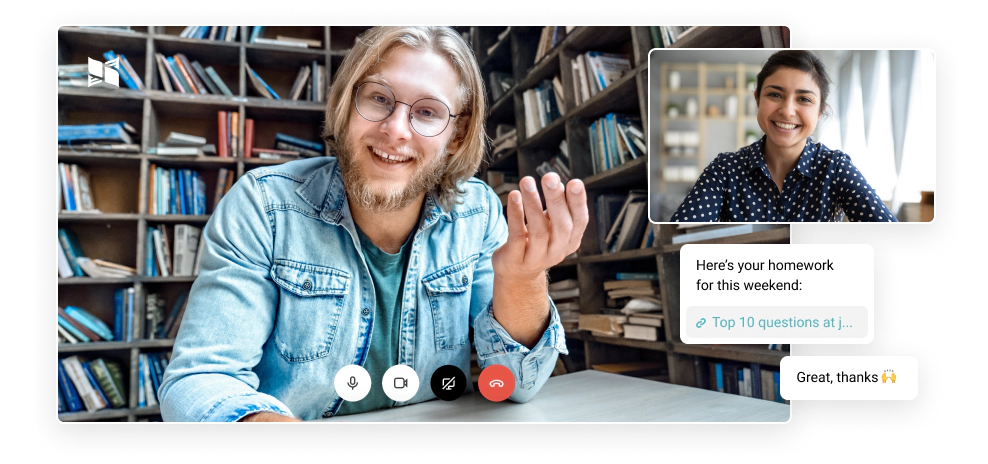 Once you have decided what you want to teach, you just need to find the right platform to do it. There are plenty of language learning sites where you can apply to be a teacher (e.g. Preply – https://preply.com/), or you can teach your hobbies on Italki or even try creating video courses with:
Udemy (udemy.com)
Domestika (domestika.com)
 Copywriter
The copywriter creates content for websites. In particular, it is about texts (articles, ads, newsletters) that the client needs to promote their business or offer a service.
To work as a copywriter, however, it is not enough to know grammar and how to write well. It is also necessary to know SEO rules (Search Engine Optimisation) and writing techniques that allow the text in question to arrive on the first page of Google. This is not a job you can improvise, but you can learn it by taking courses, reading the web and, above all, by practice.
If you know how to write and do online research, but lack the specific skills for this type of online work, you could always find some training opportunities such as internships or apprenticeships in the communication sector that could provide you with the basic skills needed to become a freelancer.
---
Online jobs: how to find them
In addition to the contractual remote jobs that you can find on Linkedin, Indeed or other job search sites, there are also international sites where you can register as a freelancer and apply for projects in your field of expertise, or be found by potential clients. Consider checking:
Freelancer:
https://www.freelancer.com/ 
How does it work?
Complete your profile
Select your skills and expertise
Upload a professional profile photo
Go through the Verification Center checklist
Browse jobs that suit you (jobs available for all skills).
Maximize your job opportunities by optimizing your filters. Save your search and get alerted when relevant jobs are available.
Write your best bid
Put your best foot forward and write the best pitch possible. Read the project and let the clients know you understand their brief. Tell them why you're the best person for this job. Writing a new brief for each project is more effective than using the same one!
Get awarded and earn
Get ready to work once you get hired. Deliver high-quality work and earn the agreed amount.
Fiverr
https://www.fiverr.com/
How It Works:
1. Create A Gig – Sign up for free, set up your Gig, and offer your work to our global audience.
Deliver Great Work – Get notified when you get an order and use the system to discuss details with customers.
Get Paid – Get paid on time, every time. Payment is transferred to you upon order completion.
UpWork
https://www.upwork.com/
A website you can use to find projects and be found as a freelancer! Choose how you work, and unlock thousands of new opportunities to earn.
Visualizza questo post su Instagram
---
---