Live next to amazing beaches + sea view of the Aeolian islands, on the Adventure Hill.
Eco-Adventure is a recognized charitable non-profit organization.
Updated April 2022 – Free life & holidays on a sunny island! 🌞 Treehouse village & much more: After several years of pioneering work ala "Robinson Crusoe Family" we finally complete the new base. Together with you, welcome to join us! We have two large pavilions & pool with a sea view, a stone house with a canopy, a huge food storage cellar, a spacious workshop, comfortable compost toilets and solar thermal showers. In addition, a "treehouse tower" with three terraces.
Construction building plans
We are already preparing the material for the second, community treehouse with 125 square meters (50,50,25). Furthermore, tiny houses made of natural materials are under construction. Those who respect the environment are warmly welcomed to the green Adventure Hill. 🏞️
In addition to the emerging self-sufficient community, we offer experiential education, animal-assisted therapy, adventure travel, permaculture & herbalism, wilderness courses, living history, LARP, and team and manager training. 💪
Become part of the team and shape your own future freely and creatively. ♻️
A forest kindergarten (next to the climbing garden) and a free school are being planned. 🌱 On 200,000 square meters with forest, a large olive grove, fruit trees and a garden with drinking water, the potential is enormous. 💚
A thirst for adventure & a pioneering spirit is required, and then it will also work with the new life. 🙂
Reinforcements are particularly welcome in the following areas:
Crafters;
Carpenters;
Bricklayers;
Stonemason;
Handcrafted Artists;
Everyone who likes to lend a hand and wants to create something. 👍🏻
Engineers and Architects for a Better Life. 🌱
Garden & Agriculture;
Animal Care;
Permaculture;
Landscaping;
Shepherds;
Beekeeper;
Horse trainers;
Social workers;
Educators;
Teachers
Etc. etc…
You can also help from your home!
Admins & moderators of the websites (Joomla) and Facebook groups. Distribution and posting of flyers in social institutions, libraries, alternative meetings…
You are welcome to meet up with colleagues all around the world. 🌍
Association goals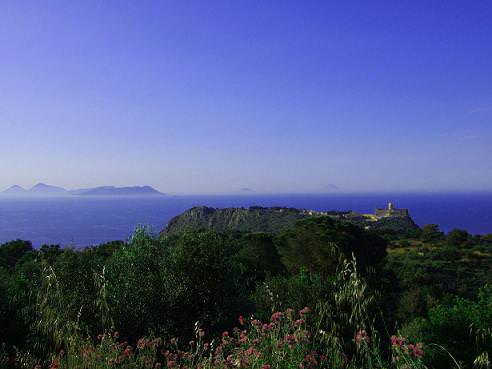 Create your home in the middle of a natural paradise.
You can build your own treehouse, earth mound dwelling or stone house.
The Adventure Hill offers to you an amazing view of the Aeolian Islands, extensive olive groves, a little vineyard, numerous different fruit-, sweet chestnuts, and other nut trees, a sunny garden and shady forests. On hundreds of thousands of square meters, in the midst of the entire untouched nature, we found a real social community.
Live free like Robinson Crusoe on a sunny island! The important difference, is that here instead of wild cannibals are kind-hearted "natives" and also nice people from all over the world.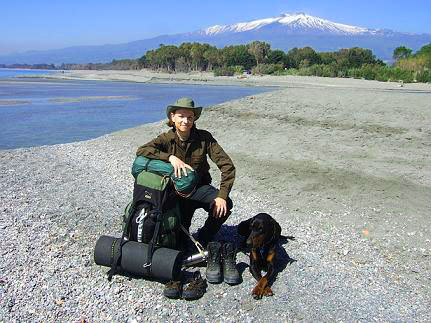 Young founder Christian Spang
Live your dream. Creativity and the urge to create have no limits.
You are also welcome on eco-adventure tours around the world. First along the Sicilian coast, further throughout Europe with our donkey Hercules and the famous Carretto Siciliano. After this unforgettable adventure trip, we will build a sailing ship to cross the seven seas.  On the other continents, we ride through on horses and mules.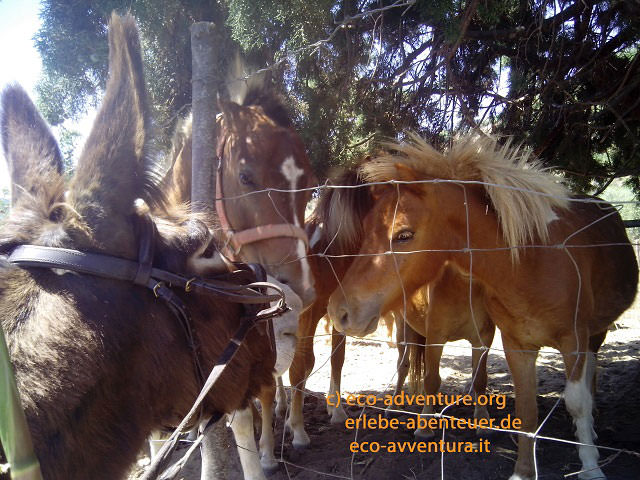 Join us and live the adventure of your life!
The Eco-Adventure.Org is an NPO for Adventure Travelling and Animal-assisted Therapy. We rebuild a Farm & create an eco-village in Sicily. Further, we travel around the world, riding on horse & mules and with a sailing ship across the seven seas.
Our Vision
An "Adventure Base Camp" with Action Playground, a farm for animal-assisted therapy and self-sufficiency by permaculture, wind, water & solar power. In the next years, we travel with horses, mules and donkeys around the world to connect other social projects & people. So people can choose – travel – and live – without money – some days here, some month there, some years. Here you can find other people who like to travel the natural way – and a life free in self-sufficient communities all over the world.
---
CONTACT DETAILS 🔍📧
---
Detailed information clearly summarized via email. Website: eco-adventure DOT org
Facebook group: www.facebook.com/groups/eco.adventure.org
Fb page: https://www.facebook.com/eco.adventure.org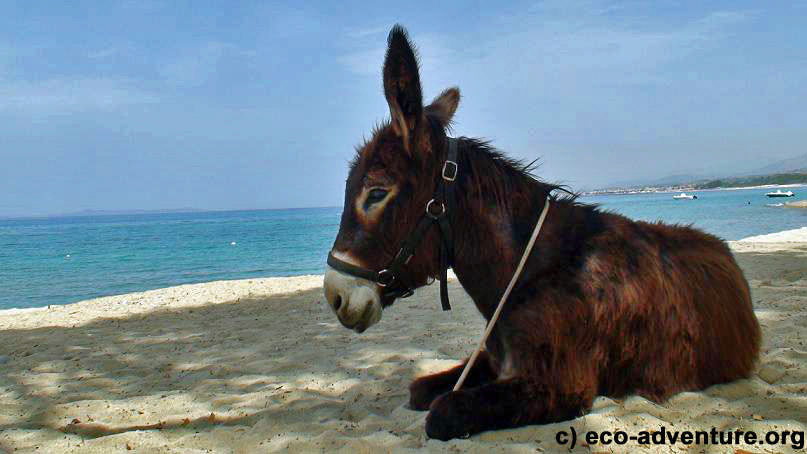 ---