Osho Nirvesha Meditation Center, immersed in the Cecinian countryside in Tuscany, is looking for voluntourists!
What are you looking for help with?
Building
Cleaning
Computer/Web
Farming/Gardening
General Help
What's the mission of your community?
Our Place is a cultural association and a meditation centre as well as a space for personal growth groups. It includes a small biological farm of 6 ha. The main activities are the meditation centre and farming. We need your help and we love to share our life with others. Our intention is to live and work with awareness.
General info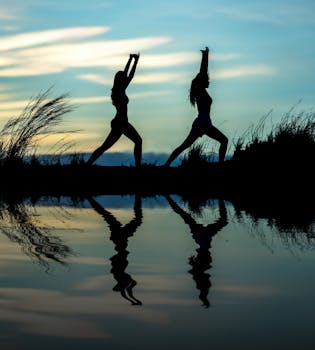 You can learn about the life, meditations, living with others, maintenance of houses, farming like pruning olive- and fruit trees, producing olive oil, herb salt and marmalade, gardening, vegetarian cooking and nature.
You can participate in active and silent meditations, watch Osho discourses and receive individual reiki, ayurvedic or counselling sessions.
Beautiful medieval villages like Bolgheri, Casale M., Castagneto Carducci with famous wine and specialities of Tuscany are very close to us. The seaside with the pine tree forest is 7kms away. In summer a beach shuttle is leaving Bibbona nearly every hour. All year long busses from Bibbona to the neighbour villages and to Cecina and other places are available. Trains from Cecina to the Tuscany towns like Livorno, Pisa, Lucca, Sienna and Florence. The island of Elba you can reach from Piombino by ship in one hour. The centre is 2 km away from Bibbona.
How many volunteers could you host?
4
When would you need volunteers?
All year long
How many hours of help per day?
5
How many days of help per week?
5
Are accommodation and food included?
Yes, food and accommodation are included
What type of accommodation can you provide?
Private Room
Dormitory/shared rooms
Tent
Private room for a couple
Diet
vegetarian food
Fees
None
VISA
No! We cannot help with Visa – Messages requesting for VISA or travel costs covered might be ignored.
Volunteers' benefits
courses,
workshops,
meditations,
learning a new style of life and work.
What to do in your free time
Relax, go to the beach, visit mediaeval villages, islands and famous cities of Tuscany
Language
English, German, Italian
How to get to your site
The next airport is Pisa, train to Cecina.
Is there internet access?
Yes!
---
CONTACT DETAILS 🔍📧
---
E-mail: info@nirvesha.net
Hostname: Dhara Härri
---