Hello!
We are 3 families, starting a collective project.
Short description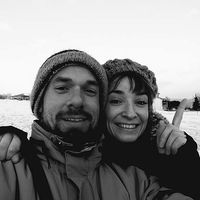 We have just acquired land and houses to renovate in a beautiful quiet hamlet in the heart of the Pyrenees.
Before starting our renovation projects, each family makes a small cocoon.
Concerning my family, we are parking a mobile home in eco-construction.
Roof, straw insulation, wooden extension and terrace. I am a carpenter by trade.
At this moment, help would be welcome to complete this workaround the mobile home!
If you are interested to discover the craft of wood and to work in the countryside, in a beautiful environment facing the mountains, welcome!
Feel free to contact me by my e-mail (see contact details).
---
⇓CONTACT DETAILS⇓
---
---