Volunteer & Play in Paradise
Welcome! If you are a backpacker, student, or traveller who wants to volunteer while travelling, we offer free accommodation in a dormitory in exchange for work at our guesthouse. Volunteering hours will be from 11 am-3 pm maximum every day, depending on how busy the guesthouse is. After you are free to enjoy the beach, go on hikes, shopping, or simply relax in our easy-going laid back town in Haeundae. My duties will be helping out with daily cleaning and laundry. We prefer someone that can stay at least 2 weeks minimum.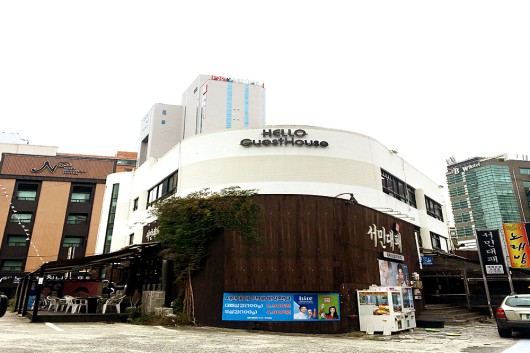 Description
Living at the hostel will stay in a comfortable dorm room with other guests from all around the world, so it's a great way to meet, work and travel with new international friends. It is a modern guesthouse and we will provide you with
Free breakfast (bread, jam, butter / and If you like Korean food, sometimes the boss makes lunch!
Free wifi throughout the whole hostel
Air conditioning, Heating
Comfortable thick mattresses, bedsheets and blankets
Personal lockers
Shared bathroom
Free party fare
You are also welcome to use the common room facilities which includes
Cold and hot drinking water
Tea and coffee
Kitchen with stove and microwave facilities
Flatscreen TV- Washing machine and dryers
Hairdryer
Curling iron
Terrace with BBQ area
Location
Our hostel is only 3 minute walk from the Haeundae train station, 2 minute's walk from the famous Haeundae Beach, and 2 minute walk from the bus station. We are also nearby the main street, with many convenient stores nearby.
It is very important to us that you feel welcomed, and have a great experience with us. We love to make friends with people all over the world. People here are very friendly and easygoing. We look forward to hearing from you and working with you.
Requirements
We need only female volunteers.
Help Hours
Volunteer hours expected Maximum 3-4 hours a day, 6 days a week (except weekend)
Minimum stay expected of helpers
At least a week
---
CONTACT DETAILS 🔍📧
---
If you are interested in detailed working conditions, please send us a message or e-mail
hello_house1@naver.com
https://helloguesthouse.modoo.at/
https://www.instagram.com/helloguesthouse
Thank you 🙂
---