Update 17th of June – Bartender seasonal job in Copenaghen  – RIGHT NOW!
Maybe you know someone…or you are that someone 😉Hope you are all doing good and having a good year so far. At Copenhagen Downtown we are recruiting yet another girl or boy to come to explore our great city of Copenhagen !
Job position: bartender/ event host
Duration : 3 months ( can be extended for the right person )
competitive fixed monthly salary
Accommodation
You will be living in the hostel with other staff
Who are we?
Well, we are not ashamed to say that we are Copenhagen's most popular hostel, independently owned, run by the best team, with the most fantastic and epic parties!. Smack bang in the city centre, with an awesome cafe and reception, 70s retro rooms, and a kickass bar – open 24/7 to serve the people of the world!
What work will we ask you to do?
Well, besides the usual such as serving coffee, selling drinks and beers, and cleaning the bar/lounge, what we value most is service and sociability. So one of the most important jobs will be getting to know people, chatting, laughing, advising on what to do, what do see, where to go, and generally getting to know new friends – your team and all the guests you meet!
What do you learn?
You learn to be a supreme barista, a high serving cocktail master and a reception star. But more importantly, you get to learn
how we run our hostel,
what we do every day to earn our guests trust,
what we do to make them smile and laugh and crucially
how we make sure they come back!
Extra Benefits
Discounts of food and drinks outside what's already included
Discounts on accommodation
Laundry services
Parties, sponsored uniforms, prizes, etc
If you have always wanted to know what the Danish word "hygge " really means, you find it no place better than the beautiful capital of Copenhagen! With lots of activities to do, and so many people to meet, you most likely will become one of us. Copenhagen has many foreigners and ex-pats, that live, work or study in Copenhagen. The culture is free and open and there is almost always something happening. Copenhagen host some of the most epic events every year, such as Distortion, Roskilde, the Copenhagen pride festival, and much much more ( soon coming back strong after Covid).
So who are we looking for?
So we are looking for the coolest, hardworking, thirsty (for knowledge, experience and beer! ) boys or girls to come to join us this summer
You are a yes person, The word No…. you don't even know how to spell it!. A smile overtakes your whole face and your personality is like a magic superpower that spreads to everyone around you.
You are hardworking, don't mind getting your hands dirty, and you love people, you love events, parties, early or late shifts, working on weekends, and you are like a sponge, soaking up knowledge, giving you ideas and spreading those ideas to managers and staff.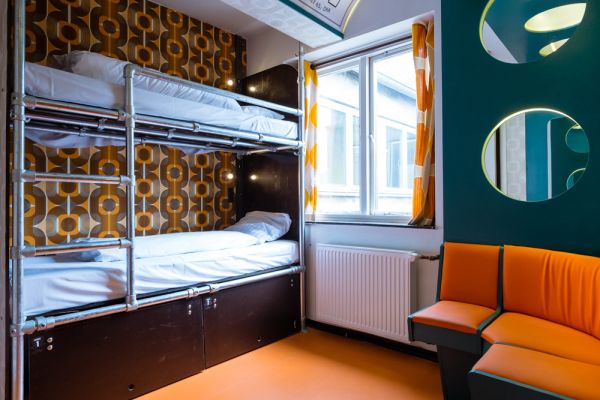 Contact
Please see the contact details section at the end of the project description.👇🔍📧
Visualizza questo post su Instagram
---
CONTACT DETAILS🔍📧
---
Apply at ic@copenhagendowntown.com with a CV, pic and a short text about yourself…
Facebook page Copenhagen Downtown Hostel
website page: http://www.copenhagendowntown.com/
📧 info@copenhagendowntown.com
This announcement was posted by Isabella on our FB volunteer group
---
Click here for more volunteering opportunities on Hostels or jobs/work abroad-related opportunities.