The place you are looking for is the place from which you are looking. – Mooji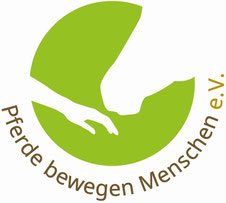 Long-term farm exchange in Germany – HELLO! Our small farm is located in the beautiful black forest close to Baden Baden/Freiburg/ Karlsruhe. On 5-hectare land, we have 4 horses, cats, goats, chickens, bees, sheep and rabbits. At the moment we're looking for skilled, joyful and mindful volunteers for a "work and stay" (minimum 12 months or more) getting into the farm routine and gaining confidence in fulfilling the tasks takes time. A well-rehearsed and stable team that wholeheartedly takes over the daily work on the farm also mediates as well a trustful atmosphere for our animals and clients.
What you should bring with you
positive and joyful co-creator energy
openness for mindfulness, meditation and self-inquiery Solid shoes/working boots
Sleeping bag
Rain clothes and some for hot temperatures
Some warm clothes (for the evenings and nights)
Headlamp
Swimsuit
You need an international health insurance card.
What type of host are you? 🏡
What are you looking for help with?
Administration 🔑
Animal keeping 🐓🐴
Building 🛠
Charity Work/Fundraising 💰
Cleaning 🧹
Farming/Gardening 🌿🐄
Film-Making 🎥
General Help 💁‍♀️
Marketing 📈
Research 🔬
What's the mission of your community? 🎯
As we are beginning to grow into a socio-therapeutic "permaculture model farm" we are especially happy to invite someone (long-term) with a passion for animals, mindfulness, meditation, permaculture, ecological building and sacred geometry who has competent experience in permaculture, planning and construction site management.A
About us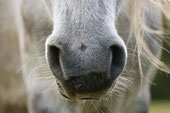 I (Frauke) am a social worker, and psychotherapist (Gestalttherapie), working in the field of animal-assisted therapy and Mindful Horseleadership®- new approaches to the human-horse relationship. I am experienced in Vipassana meditation and the core of my being is to create a joyful space for remembering the essence of what we really are.
Gwen is lovingly taking care of our animals
Uwe supports us with his ecological building knowledge and in the field of project management
Andrej loves to repair and build and has all tools under his caring wings
Michael and Tiernan are taking care of our growing permaculture garden
Ina and Anja support us in the office
Working together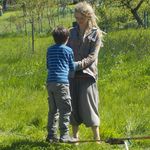 The farm is the home of Frauke and an invitation for visitors and guests to explore your true nature and an open heart connection with all that is. We create this place as a small work community (people are living outside the farm) and are interested in spirituality, a healthy lifestyle, and sustainable living and we love being and working in and with nature connected to animals and people.
These days the common rooms (kitchen, toilet, lounge) are at the same time working spaces for kids and clients (during the day) and private spaces (in the evenings and weekends) for the 3 people that are living at the farm.
In addition, it is necessary that you have the joy to maintain things with a love of order (out of our experience that clean spaces support inner clarity), huge flexibility and a fine sensitivity to the needs of the place.
Also, we are:
We are vegetarian/vegan
Smoking is allowed only outside in one special spot
No alcohol, no drugs in the whole farm area
we do not host families and dogs
Our philosophy
In addition to Frauke's freelance work, we are a non-profit association and a socio-therapeutic organisation that works as well with people that experience difficult life circumstances. Be aware when visiting us that we work "therapeutically" and have a special way of non-violent communication and behaviour. Therefore we have been creating on our farm a calm and "safe space" where we maintain an atmosphere of joyful heart connection, mutual respect and partnership – within our team, with our clients, nature and our animals.

This includes a few agreements which we take very seriously (for example not to feed the animals out of your hand, going very aware of an animal with noticing in advance if it really wants you close).
In the beginning, they may appear to you a bit strict. We view them more as an opportunity for you to experience a totally new way of being and living together- both with humans and with animals.
We are enjoying times of contemplation as well, such as a silent lunch once a week or working in complete silence for a single day. During our weekly Satsangs we resonate with Law of attraction, Mooji, E. Tolle, Gangaji to name a few out of more and more beings who share with an open heart our living as one.
How many volunteers could you host? 🎎
When would you need volunteers? 📅
How many hours of help per day? ⏱
How many days of help per week? 🌒
5 days per week – 2 days off
Note about the volunteer work and other expectations 📝
Why a helper?
We like to have contact with different cultures, nationalities and mentalities through volunteers. You will be treated as part of the farm-family, so helping in the house with meals, washing up during the day etc. is an important part of being with us. Cooking will be one of your tasks as well.
Necessary profile
The work on the farm is demanding, so it is important that you are physically and mentally fit. In addition, we are of course happy to have volunteers with skilled hands and we have always lots of tasks for talented handy-/crafts(wo)man!
Loving animals and having fun being outside in the wind and weather is a basic requirement 😉
For the above reasons we decided to take Co-creators for a minimum of 12 months (the first two weeks count as a probationary period to find out if we feel comfortable with each other). We wish for people who are willing and experienced to take on areas independently as far as possible and who also enjoy guiding others in the long term.
How you can support us
1) Animal care
Feeding, cleaning stables, filling hay nets, tidying barns.
We are active in animal-assisted therapy. When you are interested you could learn something about mindful contact with animals/ horses (no riding).
2) Gardening and permaculture
landscaping, mowing, weeding, seeding, harvesting, preserving food, creating permaculture elements like raised beds, and being part of the intercultural garden group in our green classroom.
This year we begin a large biodiversity project that consists of maintaining and naturalising our pond.
We are looking for a long-term gardener/permaculture designer with ambitions to start a permaculture model farm :).
So if you are looking for a creative project and want to share your profession with us feel free to contact us.
3) Building/construction
If you are (a creative) carpenter, joiner, exhibition stand constructor, landscaper, painter, bricklayer or an experienced DIYer we have plenty of manual tasks. From little things like chopping logs, to repair (fences, wheelbarrow tires, shelves,…) up to more demanding things for skilled helpers like making furniture, eco-construction, roofing, installation, and building walls,…
On our farm, we are realising a renewable energy experience path for children and teens.
4) Mindful leadership
How can we create a work environment in which each of us follows inspired action?
As we create our own reality it´s all about taking responsibility for our own thoughts and emotions. If you want to dive more into deliberate creating, being up to speed and in alignment with the source you are in the right place.
5) Mindfulness, bodywork and creativity
We would be very happy if you share your joyful passion with us for example Meditation, (Laughing) Yoga, Pilates, Alexander technique, Feldenkrais, Shiatsu or Impro theatre.
6) Empowered FUN-D-RAISING
An important job is to attract money for our social projects. So if you have experience in fund-raising – we look forward to an abundance- of experienced co-creators!
7) General help on the farm
From time to time we have some admin tasks that we can delegate.
Are accommodation and food included? 🏠🍜
Yes, we offer food and accommodation
What type of accommodation can you provide? 🏕
Dormitory/shared rooms 🛌
Private Room 🔑
Tent 🎪
Diet – nutrition information 🥗🥤
Vegan/vegetarian
Fees transparency 🆓🔍
No fees.
VISA – could you provide Visa support/info/invitation letters? 🛂
To the right person we can help with Visa/invitation letters ✅

Volunteers' benefits 🏆🏅
In return, you will:
Immerse yourself in the calm and natural farm culture, which is characterized by mindfulness, meditation, self-inquiry and self-empowerment. Realizing our true essence beyond our conditioning and the law of attraction is essential to our being on the farm.
Experience a mindful, loving and respectful handling of animals. They live with us as family members and are the heart of the farm.
Get comprehensive insight into the daily routine and get to know the different areas of work on a farm (animal care, animal communication, permaculture/garden, social group work: currently weekly garden groups and a refugee project, housekeeping, construction, administration and fundraising).
Receive guidance and then work largely independently and on your own responsibility. In consultation, you are welcome to implement your own farm projects
Have regular team meetings where the tasks and wishes are discussed and you learn to make arrangements in the team.
Participate in team activities. Currently, 1 x per week African drumming, Satsang and sharing circle or even initiate some outside of the farm
Have the opportunity to improve your German (lunch is in german, otherwise we also speak English, i.e. it depends on your language preference)
What to do in your free time 🚴🚣🦒
You live in one of the most beautiful areas in Germany, very close to nature, with many forests, mountains, and rivers. The best area for all outdoor activities.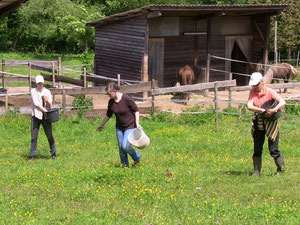 Language 🗣🇬🇧
German, English
Geography 🌳
Close to Baden Baden/ Freiburg/ Karlsruhe.
How to get to your site ✈ 🗺
Our address: [hidden -it will be communicated via e-mail]
Closest trainstation "Gernsbach-Bahnhof" from there 5 minutes by bus No 244
or "Baden-Baden" and from there by bus No 244 (approx. 30 minutes).
By plane "Baden-Baden Airpark", from there by bus to Rastatt and from there by train to Gernsbach.
Is there internet access? 🌐
Yes! We have a stable internet connection, but we use it very consciously. This means that cell phones and mobile devices on the farm are only used for really necessary situations.
If you need a longer connection, you can do this in your privacy or in our office space. However, you need your own device for private online activities and we have a cafe with W-Lan in town (3 km).
The farm is an invitation to experience yourself without being accessible 24 hours a day.
---
CONTACT DETAILS 🔍📧
---
For security reasons, we have hidden the contact details of this host.
If you are interested in this volunteering opportunity, please write a short introduction message and send it to: voluntouring.freelist@gmail.com (write Frauke Kess as the subject of the e-mail title)or write your email in the comment/references section below).👇 We will send you the host contact as soon as possible.

---