Building a world where women and children are safe, strong and valued
Martial art volunteer project in Egypt – Are you a fitness enthusiastic? Do you love sports? Are you a trainer? Martial Artists? Come join us in Egypt help us with teaching and daily gym needs and train.  –Howdy, I'm a certified aikido trainer from Aikikai Japan, an ex Waterpolo goalkeeper, working in fitness and a passionate marketer, I opened a fitness/ CrossFit and martial arts studio in Alexandria, Egypt.
I want to help in developing leadership for kids through sports and martial arts and help in eradicating sexual harassment and bullying by teaching the young ones chivalry through martial arts.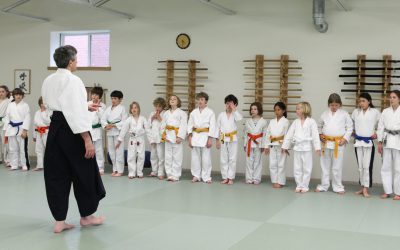 If you love kids, teaching fitness/ Fun activities would be great to have you with us.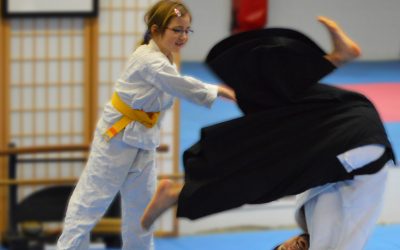 I'm looking for enthusiastic fitness / martial arts trainers/ practitioners that are willing to help in training and engaging with the kids and grown-up trainees, help them achieve their goals and competing in locally organized competition.
If you are super friendly and love to meet new people you can help us in customer service where you'll meet and greet new trainees, and we'll provide you with scripts and show you the process.
Possible activities
Trainer: if you wanna train we can get you good training courses to work with, sound fair enough :))
Social media/ Photos and videos
Barista and Cooking healthy meals
Being certified in fitness/nutrition/ Osteopathy/ chiropractice/ martial arts is a great privilege.
If you are…
good at cooking healthy food and enjoy making coffee would be great.
friendly and can work as a welcome coach or in PR and CS.
into blogging/ photography/ videography would also be of great help in publicity.
an athlete/ Cross fitter / HIIT trainer/ enthusiast.
do Jiu-Jitsu, Aikido, capoeira, Krav Maga, Jeet Kune Do, Wing Chun, boxing, kickboxing, or Muay Thai.
Being helpful and enthusiastic as hell and have the eagerness to learn and teach is what we truly need.
What type of host are you?
Private/Individual/family
What's the mission of your community?
Building a world where women and children are valued and safe. We want to help in developing leadership for kids through sports and martial arts and help in eradicating sexual harassment and bullying by teaching the young one's chivalry and educate women about self-defence.
As a healthy mind is always in a healthy body, we want to get 10,000 people to be physically fit and develop their personalities by martial arts and sports by 2025.
How many volunteers could you host?
When would you need volunteers?
All year long
How many hours of help per day?
4-5 hours of help per day
How many days of help per week?
4 days of help per week – 3 days off
Are accommodation and food included?
Yes, we offer food and accommodation
What type of accommodation can you provide?
Private Room
Dormitory/shared rooms
Diet – nutrition information
We can provide food in the gym
Fees transparency
No fees, we provide accommodation and will be adding a budget for daily food.
VISA – could you provide Visa support/info/invitation letters?
Yes, we can help with Visa/invitation letters
Volunteers' benefits:
I will be giving educational training materials and we will have the time to train and getting nutrition made properly, for whom who wants to have long term stay I'd love to help in getting you certified. Every now and then we will try to arrange tours around Egypt, so you can experience the culture, and in weekends we can go swimming in the north coast, this place will be your home away from home.
Language
Any, but preferably to know basic English
Geography
Alexandria is the second-largest city in Egypt on the Mediterranean, it's one hour from the north coast, so yes we will be going to the sea, get your swimsuit and goggles ready.
Is there internet access?
Yes!
---
CONTACT DETAILS
---
Phone number: 00201064361006
E-mail alcatrazfit@gmail.com
Website 1: http://www.alcatrazfitness.com
Website 2: http://www.sharoKan.com
Facebook page: https://www.facebook.com/SharoKanOfficial/
Host name: Alcatrax fitness / SharoKan
---