Agriviva offers summer work experiences regarding farm services for over 800 Swiss peasant families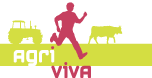 Agriviva – In all regions of Switzerland, there are families of farmers who are willing to welcome young people to help on their farms. The size and degree of mechanization of farms can vary a lot: some are very modern, while others, especially in the mountain pastures, offer spartan conditions (without electricity or running water) and mostly manual work. Their position also changes a lot: some are close to urban centres, others are at the bottom of remote valleys.
The Agriviva employment offices are constantly in contact with the host families.
Duration:
Minimum 2 weeks – max 2 months in summer; min 1 week in other periods.
Requirements
The offer is aimed at all young people between 14 and 25 years old.
Young people from abroad must be citizens of an EU / EFTA country (with the exception of Croatia) and be at least 16 years of age at the time of service.
Stipend:
Twelve to twenty francs per workday, depending on age.
Food and accommodation are guaranteed
An enrollment fee is required of CHF 45 (about € 40 to finance the placement, advice, assistance during the service and verification of the suitability of the farm).
Covid-19
Read the info on the COVID-19 situation: https://www.agriviva.ch/de/news/ *
Deadline
None
---
CONTACT DETAILS
---
* apparently there is currently no restriction on the part of the Swiss authorities for the type of interactions between individuals that Agriviva offers. This means that the services are regular if both parties (young people/parents and host family) wish so.
To find the right farm for you and apply, visit the website:  https://www.agriviva.ch/ 
The website is unfortunately only in German, French and Italian!
---